2023 MYFGA SUMMER CAMP REGISTRATION IS OPEN!!!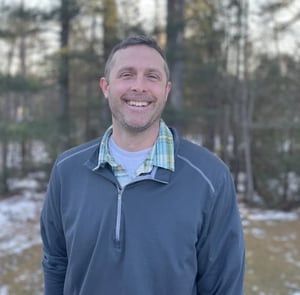 MYFGA would like to welcome Bryan Murphy as our new camp director! Bryan has over 15 years of experience working with young people, with ages ranging from 5-18. He has held a variety of roles during that time, establishing and overseeing a number of school programs. Holding a Masters degree in Adventure Learning from Plymouth State University, Bryan currently oversees the Alternative Education program at Old Town High School.
MYFGA's summer camp educational programming covers a variety of outdoor experiences. In the years that camp has been in operation, we have provided experiences on fishing, fly-tying, fly casting, firearm and hunter safety, archery, map and compass, outdoor survival skills, wood burning, camp cookery, outdoor camping skills, ATV safety and operation, knots and knot tying. Additional presentations were given in search and rescue dogs, hunting dogs, fisheries biology and fish stocking, and logging operations among many others.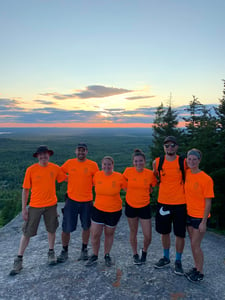 MYFGA operates its Summer Camp Program for youths aged 8-15, most whom reside in Penobscot, Piscataquis and Hancock counties. Held at the Pickerel Pond facility, camp is a five-day day camp for youths aged 8-11 and a combination five-day overnight/day camp for youths aged 12-15. The weekly cost of camp remains affordable. This year costs are $250 a week for the younger children and $300 for older campers.
No child is denied an opportunity to participate because of financial need. Scholarships are available for those campers requiring financial support.
About Our Presenters
Presenters are all volunteer and we are always looking for new ideas and folks to come out and teach the kids.
2023 Camp Info and forms are below!
This summer's calendar will be:
June 26 – June 30 ( 12-15 year old)
July 10 – July 14 (8-11 year old)
July 17 – July 21 (8-11 year old)
July 24 – July 28 (12-15 year old)
12-15 year olds will have one overnight during their week of camping. 8-11 year olds will be day camp only.
Please make sure your health forms are completed and send them in with your completed application.
2023 MYFGA Summer Camp Health Form
MYFGA 2023 SUMMER CAMP APPLICATION
You can contact
Camp Director Bryan Murphy – [email protected]
Camp Advisor Matt Redding – [email protected]